VIỆT NAM PHẢI ĐỐI MẶT VỚI NHỮNG THÁCH THỨC KHI ÁP DỤNG LIỆU PHÁP TẾ BÀO GỐC
Việt nam đang gặp phải thách thức trong việc duy trì nhịp điệu với các nước khác trong việc áp dụng liệu pháp tế bào gốc. Nhiều bác sĩ cho biết liệu pháp này có thể chữa trị hoặc cứu sống bệnh nhân khi nó thành công.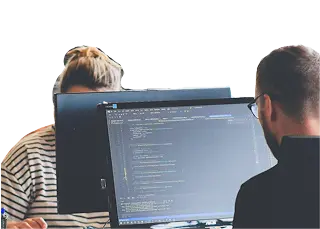 HCM CITY —  Việt Nam is facing challenges keeping pace with other countries in the application of stem cell therapy, many doctors say.    
The therapy can help cure or even save the life of a patient if it is successful.
A patient from HCM City, for example, is no longer tired or short of breath after a year of using stem cells to treat chronic obstructive pulmonary disease (COPD).
He had suffered from COPD for nearly eight years. During that time, he was hospitalised at many different hospitals in the city for treatment once or twice a year.
In 2016, his condition worsened and his family was told that he would not recover.
Not willing to give up hope, his children researched the internet and read information about stem cell treatment for COPD which was under clinical trials at Vạn Hạnh Hospital in District 10.
The patient's wife said that Vạn Hạnh hospital's doctor, Lê Thị Bích Phượng, who works in its Stem Cell Unit, did not want to use stem cell treatment at the begining because her husband had a fully narrowed left carotid and stenosis in 30 per cent of right carotid artery, caused by a stroke.
However, the doctor decided to take a risk and treat the man eventually. Now, the quality of his life has improved and he no longer must be frequently hospitalised.
Dr Phượng said the stem cell treatment under clinical trial was being used on 30 patients with COPD and 15 with type 1 diabetes. 
Since 2016, the hospital also has used stem cells to treat degenerative joint diseases. As of 2017, nearly 70 per cent of 400 patients have been treated with stem cells. The success rate is nearly 90 per cent.
At a scientific conference held in December last year, Minister of Science and Technology Chu Ngọc Anh said that Việt Nam had applied stem cells in the trial treatment of more than 21 diseases, including blood cancer, pancreatic failure, muscle and bone diseases, and stroke.
Via trials, stem cell therapy has been effective for medical conditions that were seen as having no cure, according to Anh.
Many hospitals in the country perform stem cell therapy, including Vạn Hạnh Hospital in HCM City, and Vinmec International Hospital, Military Hospital 103, and Bạch Mai Hospital in Hà Nội, Phượng said.  
Several hospitals in Singapore and Thailand want to work with Vietnamese hospitals to help them perform the therapy.
Việt Nam has many stem cell storage banks. The National Institute of Hematology and Blood Transfusion's stem cell bank, for instance, has stored 3,400 samples of umbilical cord blood stem cells which were donated by pregnant women, according to Nhân Dân (The People) Newspaper.
The institute's doctors have used the stored stem cells to treat patients with tumours relating to blood. They have performed hematopoietic stem cell transplantation for 290 patients, accounting for nearly 50 per cent such transplant cases in the country.   
According to Phượng wide application of stem cells is difficult because few hospitals are capable of setting up a laboratory that meets Good Laboratory Practice standards.
The number of doctors who can perform stem cell therapy is low. Doctors must first practice in labs because training is not taught at medical universities as there is no faculty offering training.
The applied research on stem cell treatment only meets nearly 30 per cent of the need.
Đỗ Văn Dũng, vice rector of HCM City University of Medicine and Pharmacy, said the university was developing more research as stem cell therapy had great potential.
In the future, a large research centre, including one on stem cell therapy, will be built at Phạm Ngọc Thạch University of Medicine.—VNS
Nguồn: VietNam News